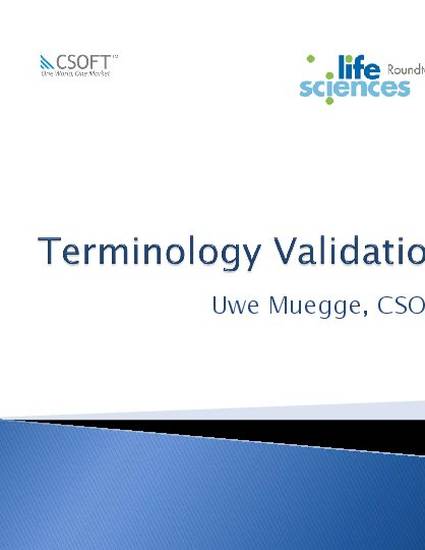 Presentation
Terminology validation
Localization World (2011)
Abstract
It is generally accepted that terminology plays a particularly important role in translation and localization of life science products and services. But how do you make sure that linguists use the client's preferred terminology? If terminology is available before the source text is authored and client-validated terminology is available in all languages before translation, the translation process in general and translation review in particular can be a much less painful and time-consuming process. Participants in this session take away a better understanding of the value of implementing a comprehensive terminology management program as part of a risk management and/or productivity improvement strategy.
Publication Date
June 13, 2011
Citation Information
Uwe Muegge. "Terminology validation"
Localization World
(2011)
Available at: http://0-works.bepress.com.library.simmons.edu/uwe_muegge/54/