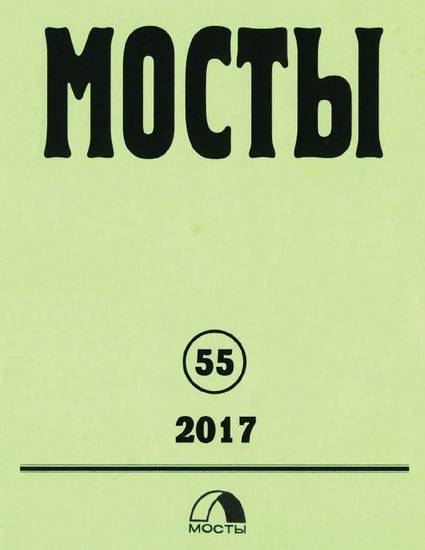 Article
An Unusual State of Matter (Russian Translation)
Biological Sciences Faculty Research
Secondary Title
Необычное состояние материи
Publication Date
1-1-2017
Abstract
A selection of science poems by Roald Hoffmann (Cornell University). Translated into Russian by Victor Fet. Dedicated to the 80th birthday of this famous chemist.
Citation Information
Фет, Виктор. Роальд Хоффманн. Необычное состояние материи. Перевeл с англ. Виктор Фет. (К 80-летию Р.Хоффманна). «Мосты» (Франкфурт), 2017, 55: 135-144. [Roald Hoffmann. Neobychnoe sostoianie materii. Pereviol s angliiskogo Viktor Fet (Roald Hoffmann. An Unusual State of Matter. Translated from English by Victor Fet] Mosty (Frankfurt), 2017, 55: 135-144.